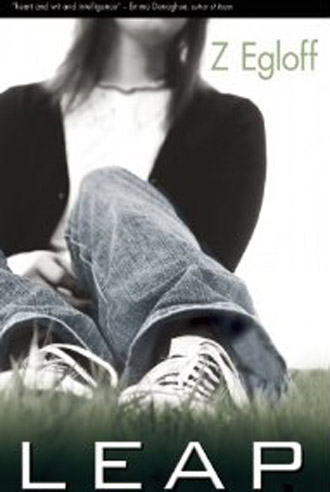 Before I was a minister, I was a fiction writer.
Before I was a fiction writer, I was a fan fic writer.
Thirteen years ago, the television show "ER" had a lesbian subplot, and that subplot inspired me to pick up a pen and start writing "fan fic," or fan fiction.
(Fan fiction, for those of you who don't know, is fiction inspired by television shows and movies. The most common place to find it is online, and the most common topics of fan fic are shows with a cult following – Star Trek, Buffy the Vampire Slayer, etc.)
I was an English major in college, but had never been interested in writing anything other than essays about poetry. Despite the encouragement of one of my professors, I didn't even write a thesis.
And then came "ER", and the characters Kerry Weaver and Kim Legaspi, and I was off and running.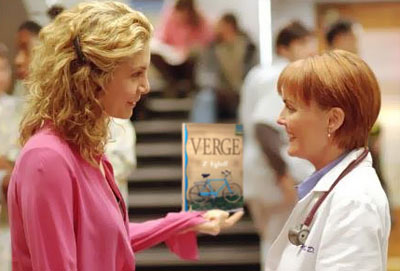 I thought I'd write fan fiction for a year before I tried anything else, but I was wrong. I lasted about three months in fan fic land before I decided to write a novel.
I have no idea why I thought I knew enough to write a novel. Looking back on it now, I know I had a lot to learn.
But the best way to learn is to start, and that's what I did.
It was thirteen years later before that first novel, Leap, was published. It had tons of rewrites since that first draft, incorporating everything I learned along the way.
I've come a long way since then in terms of my interests. I've moved from fiction to spiritual humor online. But this first book is where it all began, and I was proud to welcome it into the world.
Leap is a coming-of-age story, set in rural Ohio in 1979. Rowan Marks has just graduated high school and has one last summer at home before college. Wacky hijinks ensue, including buried family secrets and a first romance.
If you're interested in checking it out, you can purchase Leap here.
(My other novel, Verge, is also for sale at Bywater Books. You can purchase it here.)
If you're interested in reading more about my early writing days, go here.
Thank you all for being part of my journey!
[related_posts limit="4]