Transformation Coaching with Melissa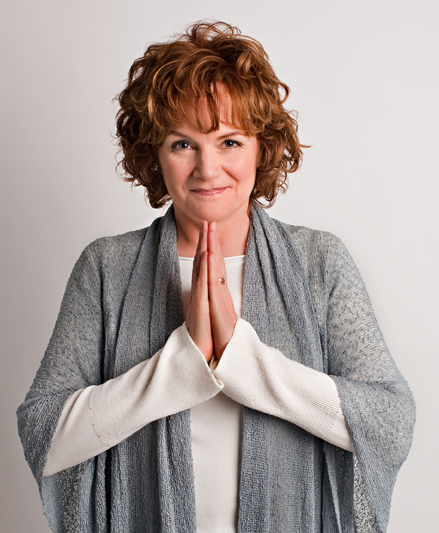 Love your life! You can weather life's storms. You can change negative habits and patterns. You can be happy and fulfilled.
I've worked with clients who are dealing with addictions, divorce, death, grief, job loss, and depression. I've also worked with clients who want a new relationship or deeper walk with Spirit. No matter where you are in your path, it is my joy to support you in moving to your greatest good.
All things are possible in Spirit. The work we'll do together is about your spiritual transformation. Your life can change for the better!
Spirit informs everything we do. We begin and end our sessions with positive, powerful prayer. We use spiritual practices to help you change your thinking and your life. Together, we walk through whatever lies on your path.
I can work with you face-to-face, on the phone, or Skype. Our transformation coaching sessions are 90 minutes long.
See our Q & A section below for answers to common questions.
I can help you:
Transform the beliefs that keep you from a life of joy
Gain tools and techniques that will change your life
Use powerful, life-transforming prayer and meditation
Release habits that no longer serve you
Heal emotional wounds in a loving, safe environment
Love yourself fully
My work with Melissa has changed my life. Today I'm doing what I want to do and really enjoying my life! I have a lot more self-confidence, more time with my kids, and inner peace. And I'm in a new relationship.
Stephanie
The tools I use to support you:
I am personally trained by don Miguel Ruiz, author of The Four Agreements
I hold a Masters in Consciousness Studies from Centers for Spiritual Living
I have been sober for 25+ years and am knowledgeable about recovery
I am experienced in NLP (Neurolinguistic Programming) and guided meditation
I can create custom healing chants and music
I am experienced in facilitating powerful transformation rituals
Working with Melissa in any capacity is a joy-filled event. As a mental health professional myself, I have yet to find another person who is qualified to deal with emotional and spiritual issues as effectively as Melissa.
Mary Jane
Without Melissa, I would have never found my way. I was frozen in depression. She gave me the tools to know how to change my thinking so I can feel good and be happy.
Carol
Melissa has an ability to take spiritual principles and break them down into easy-to-use tools. Because of my work with her, I'm coming from a more confident foundation now.
Tom
Q & A – Working with Melissa as a Transformation Coach
I've been stuck on the same issue for years. Can you help me heal it?
Yes! Many people come to me after years of working on an issue without being able to change it. I found that spiritually-based tools often create powerful transformation where other methods have failed. We'll work together to find the tools that create change for you.
What if my problem seems too big for a spiritual solution?
If you are willing to try the practices that we will explore, you will find that nothing is too big for the Divine to heal. I have personally overcome immense trauma and addiction using the same tools when nothing else was working.
How soon can I expect to feel better?
You may not feel better immediately if you are working on an issue like grief, but most people notice a positive difference in their lives right away. Where you were stuck before, now you are moving forward on your healing journey. And you have my loving support every step of the way.
No matter where you are – even in the midst of deep crisis – the good news is that life gets better and better when you have a spiritual practice. As you keep moving forward, you begin to realize you can change your life. One day, you will be able to live in freedom and happiness!
Is there work I can do on my own speed up the process?
Absolutely. In fact, we create practices that you commit to doing on your own to further your growth and healing. These might include: daily meditation and visualization, reading, studying, and journaling or writing.
Choosing to embrace these practices will tremendously empower your transformation. Indeed, much of the success of our work together depends on your personal spiritual practice and the work you do between our sessions.
If you have a busy schedule, we will work together to design a program that you feel is realistic for you to commit to.
What about other tools that could help me – like ritual or chants?
Rituals and chants are two very powerful ways to further your healing and growth. I've used ritual and ceremony to help myself and others mark significant life passages and transitions – a loved one's passing, a wedding, a divorce, a career change or job loss, a new beginning. I also use the power of chants to help bring about personal change – and can create a custom chant for your specific issue.
How long will I need to keep working with you?
People have worked with me anywhere from a few sessions to years. The tools you receive in our work together will help you continue your growth far beyond our sessions.
Are you a therapist? How is this different from therapy?
I am a licensed minister, not a licensed therapist. I do create the same kind of safe, confidential space that allows for self-discovery and healing.
My work is based on spiritual teachings. We use positive prayer and spiritual practices as our primarily healing tools. I have found these to be profoundly transformational.
Can I see you if I already see a therapist?
Absolutely. Our work together will support your work with a therapist, and vice versa. If you are in a serious crisis or are suicidal, I may recommend that you seek therapy or other resources I can direct you to.
Do you work with couples?
Yes. Powerful transformation is possible when a couple works together. I am always heartened to see the love between people deepen as a result of being on a shared path.
My issues are private. Are sessions confidential?
Everything said in a session is confidential. There are two exceptions: If you tell me about a current child or elder abuse situation, I am required by law to report it.
How do you do long-distance coaching?
We will meet either on the phone or using Skype.